It offers the same level of security as the web browser version. Communication is also encrypted (using TLS v1.2 or higher) and authentication information is not stored within the desktop application.
Because data is automatically deleted after translation, highly confidential information can be translated safely and securely just like with the web browser version.
Refer to the following for details on the desktop application.
■ Web browser version: Lower left of operation screen [Desktop App] > [Support] tab > [Manuals & FAQs]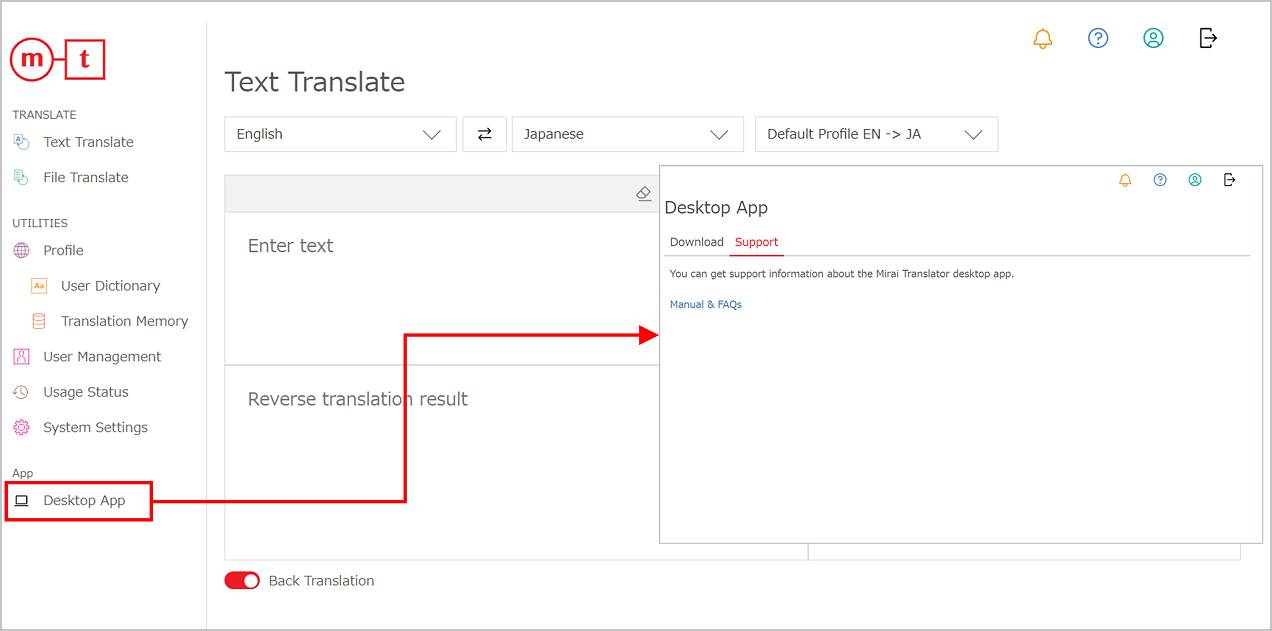 ■ Desktop application: Upper part of translation screen [Menu] > [Manuals & FAQs]