If an update is available, use the following procedure to update the desktop application.
* For MacOS, confirm the following setting prior to updating.
In "System Preferences" > "Notifications & Focus," confirm that notifications from the desktop application are allowed
Update procedure
1.Start the desktop application, and then view the application information screen to check the application version.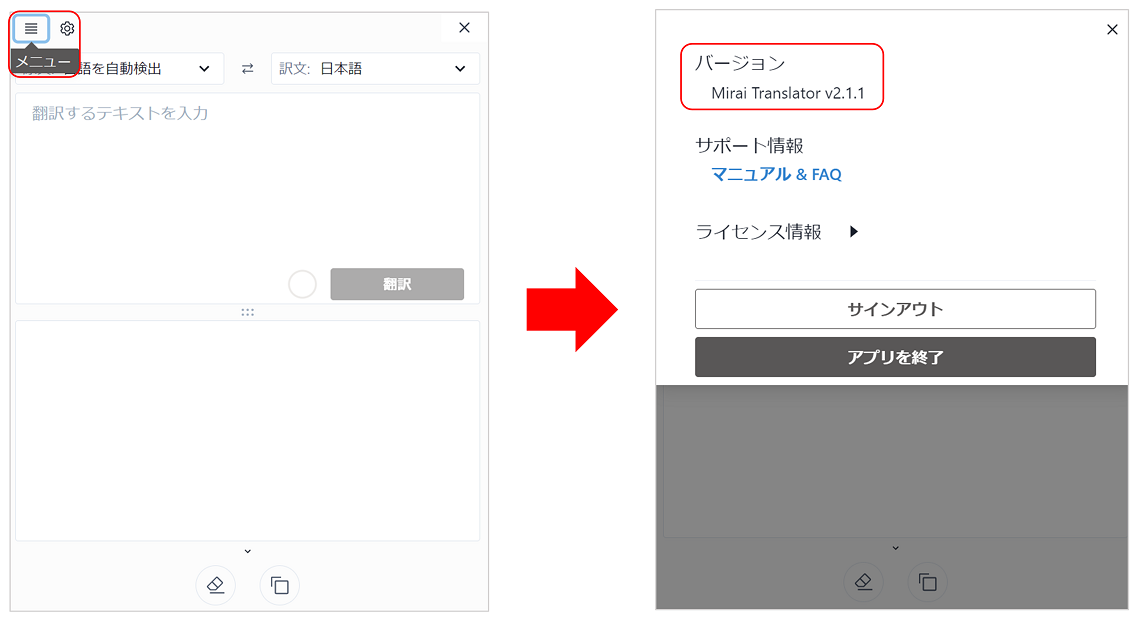 2.Press the desktop application close button to close the window
* The application resides in the background and continues to run.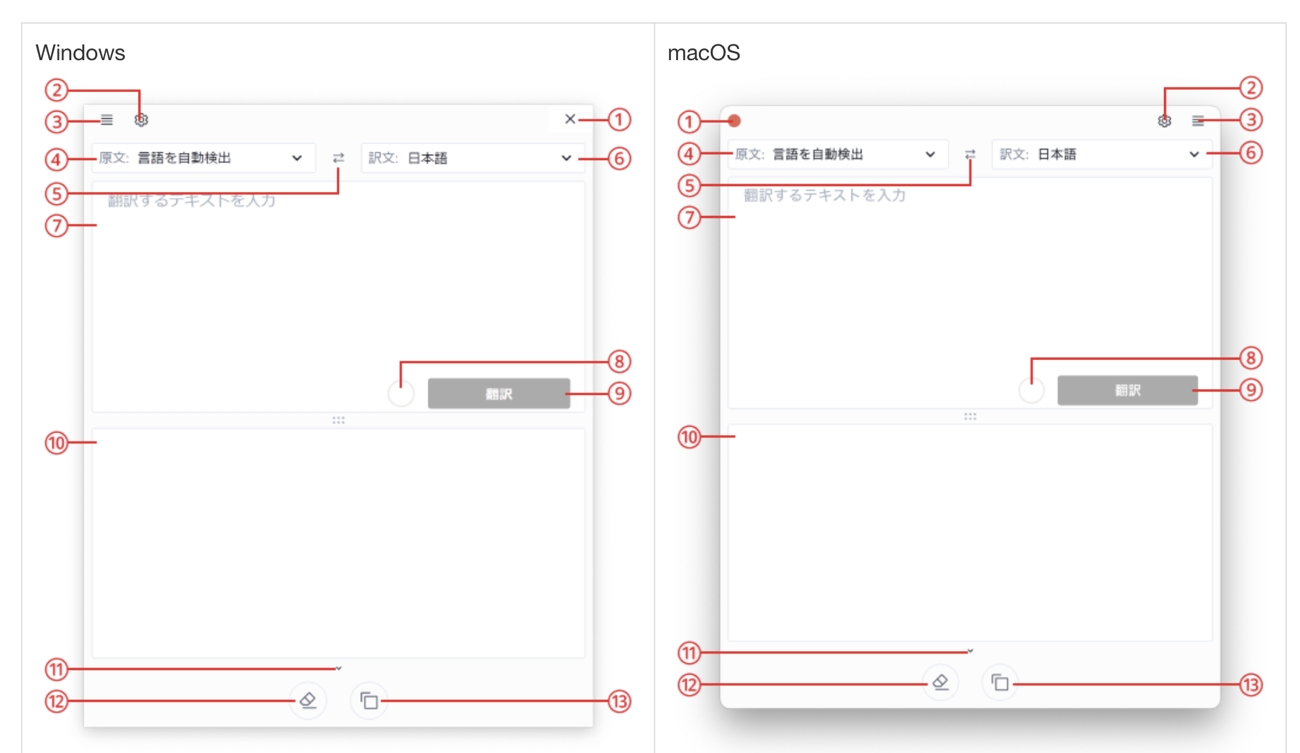 3.Open the desktop application window again, and wait a short while.
* The update will be downloaded at this time.
[Opening the desktop application window]
Windows: Click the icon displayed on the taskbar
MacOS: Click the icon displayed on the menu bar or Dock
4.Once the update has been downloaded, you will receive an update notification. Press the "Close application" button on the desktop application information screen to exit the application.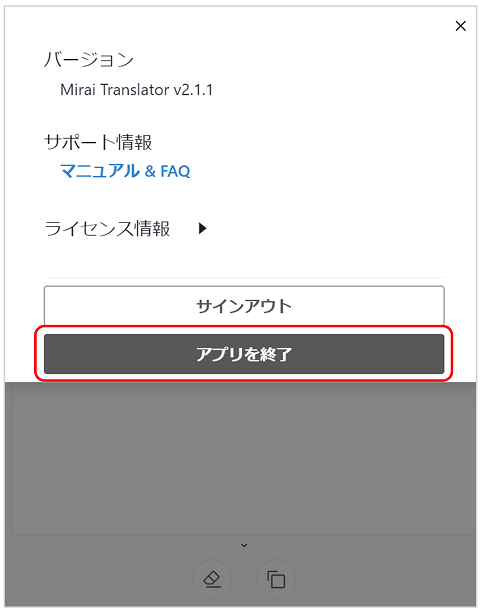 * The download may have finished even if you receive no update notification after a while. Try performing steps 4 and 5 anyway.
5.Start the desktop application again to apply the update automatically.
Check the version displayed on the application information screen, and confirm that the application was updated.
* If using Windows, the application will exit immediately after restarting it. Start the application again.
■ If the application is not updated even after following the procedure above ■
The update will need to be manually downloaded and installed.
There are two ways to download this. Try either one.
* If using MacOS, downloading and installing using the following method will result in both the old application and new application coexisting on the same PC. Delete the old application prior to using the new application.
[If the version section of the application information screen indicates there is an update to download]
Click download, and then install the update once it has finished downloading.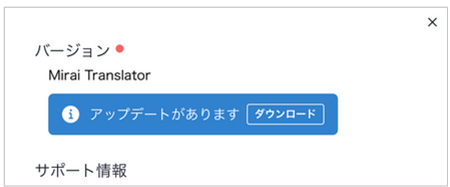 [If download is not displayed for the update, or there is a problem downloading]
Try downloading and installing the desktop application from the Mirai Translator Web browser version again.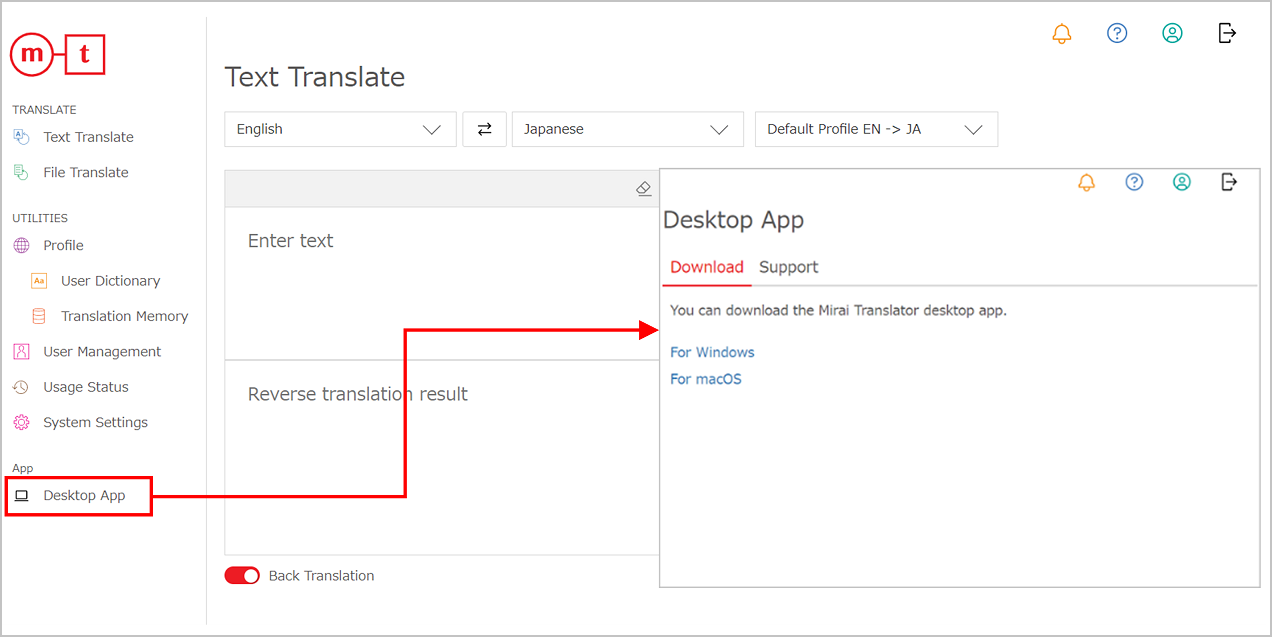 Refer to the following for details on installing the desktop application.
■ Web browser version: Lower left of operation screen [Desktop App] > [Support] > [Manuals & FAQs]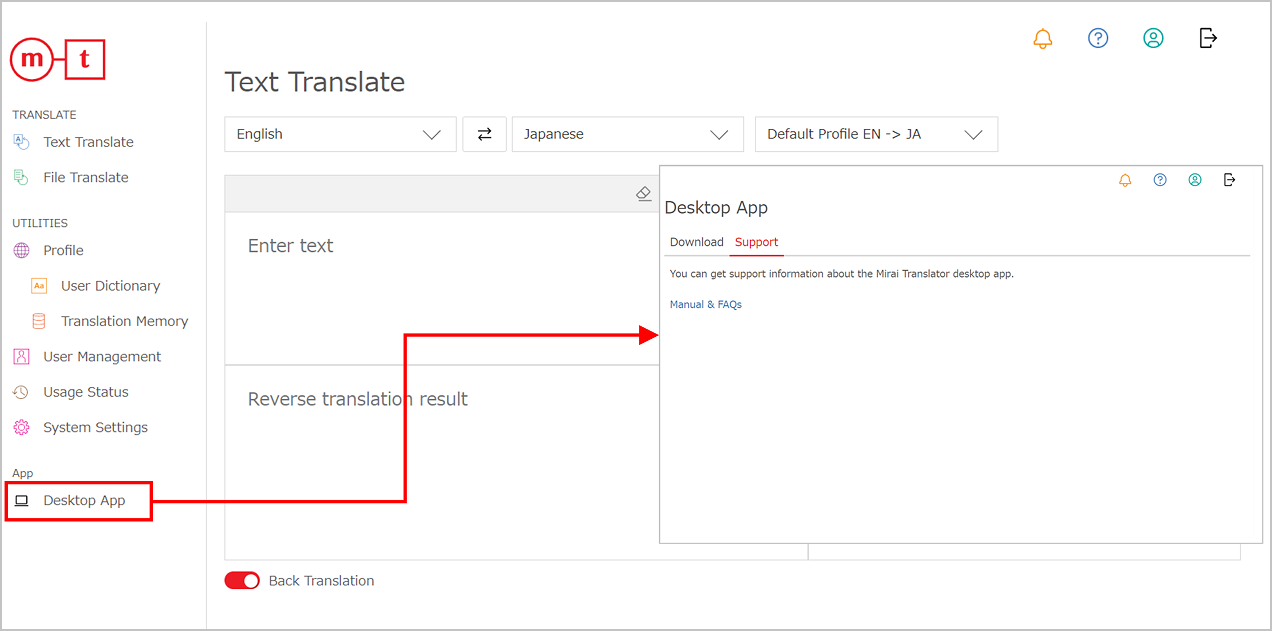 ■ Desktop application: Upper part of translation screen [Menu] > [Manuals & FAQs]