If using the Wordcount Fixed Rate Plan or a pay-as-you-go plan, you will be charged.
* If using a fixed-rate plan (Basic Plan or another plan with no limit on the translation amount), you will not be charged as this is included in your usage fee.
If the desktop application will not be used due to circumstances at your company/organization, the desktop application can be disabled (and enabled) on the system settings screen (administrator permissions) of Mirai Translator (web browser version). For information on switching, see here.
Refer to the following for details on the desktop application.
■ Web browser version: Lower left of operation screen [Desktop App] > [Support] tab > [Manuals & FAQs]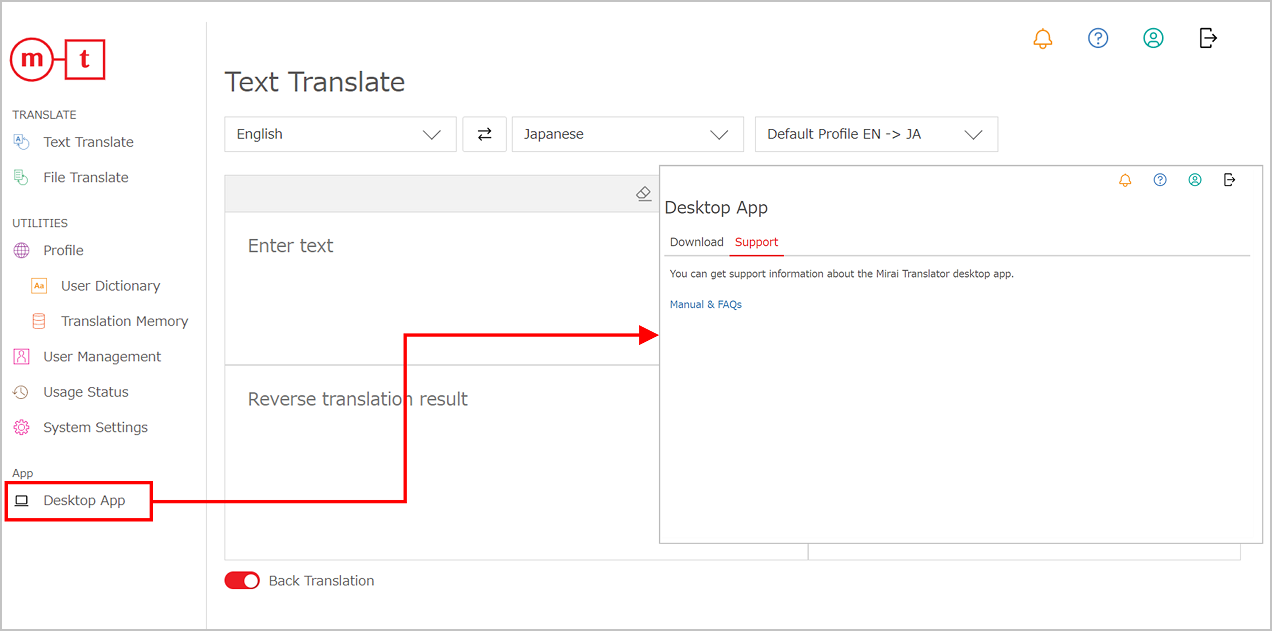 ■ Desktop application: Upper part of translation screen [Menu] > [Manuals & FAQs]