There are three types of user permissions.
General user

Group leader

Administrator user
The following table lists the permissions for each.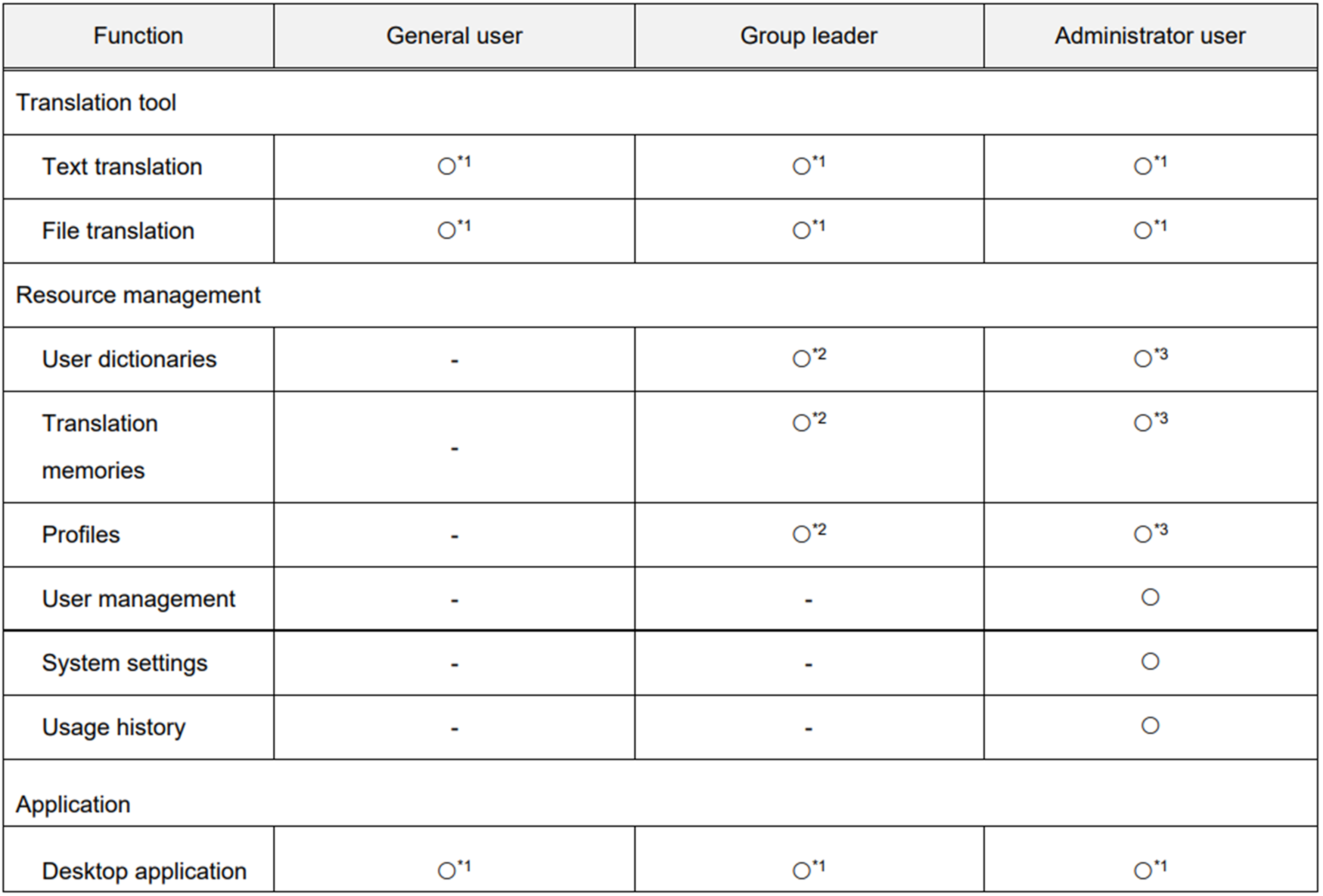 You can also configure up to a total of 10 administrator user IDs (10 people) for an organization.
*1: The following functions are available if the administrator user has enabled them in system settings.
 - Personal dictionaries that can be used with the translation tool
 - Desktop application
*2: A group leader cannot display or change data created by other group leaders or administrator users.
*3: An administrator user can view and change data created by a group leader.